Dr. Tino Stöckel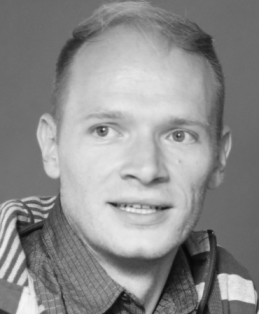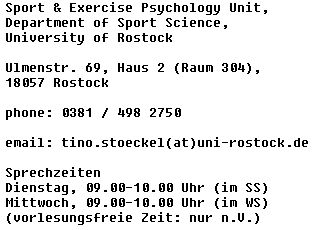 Sprechstunde vorzugsweise via Zoom nach Voranmeldung!
Research
Sport & Exercise Psychology Lab
Sport & Exercise Psychology
Sport Sociology
Research Methods & Statistics
Curriculum Vitae
Dr. Tino Stöckel studied sport, communication and mathematics at the University of Leipzig and received a PhD in Human Movement Science from the University of Leipzig in 2009. For his doctoral thesis he was awarded the scientific award of the German Olympic Sport Association and received the Karl-Hofmann publisher prize. Since 2005, he has been engaged in research in the fields of motor learning and control with specializations in interlimb transfer, sensorimotor adaptation, motor skill generality and human laterality. From 2006 to 2010 he worked as a research associate (and PhD-candidate) at the Institute of Human Movement Science at the University of Leipzig. From 2010 to 2012, he worked as a Post-doc in the Neurocognition and Action Research Group and was a member of the CITEC excellence cluster at Bielefeld University. Since April 2012, he is responsible for the Sport & Exercise Psychology Unit at the University of Rostock, including teaching duties in the Psychology and Sociology of Sport as well as research methods and statistics. In 2014/2015 he spent 1 year at the Human Motor Control Laboratory at the University of Tasmania (JJ Summers, MR Hinder) as a DAAD visiting research fellow. He was able to successfully allocate external funding for his projects from the DFG, the BISp and the DAAD and to publish his findings in a number of international journals of high quality and impact (e.g., Brain & Cognition, Laterality, Psychological Research, JSEP, Frontiers, Human Movement Science, RQES, Zeitschrift für Sportpsychologie).